Woodland Rain Sensor Installation and Maintenance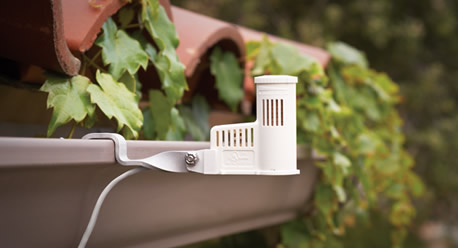 Have you been toying with the idea of getting a rain sensor installed for your sprinkler system? We're here to tell you that the answer to "should I get a rain sensor installed?" is always YES. Did you know that every time it rains, you can save money but turning off your sprinklers? If you've gotten an inch of rain in the past week, then you can hold off on running your irrigation system for 7 days or more - and even longer if it rains again. If you live in an area with inconsistent rainfall (like or lovely home of California), then you'll benefit from installing a rain sensor.

Why Get a Rain Sensor
Eliminate wasteful water runoff.
If you water your lawn when the soil is already moist, like after rainfall, then any water you add to your lawn will simply run off into the gutter. This is wasteful in more ways than one, but a rain sensor stops this from ever happening.

Save money on you water bill.

Not only are you wasting water by overwatering, but you're wasting money, too. Save some serious cash each month by letting your rain sensor adjust your watering schedule as needed.
Installation is easy.

Most rain sensors will sync right up with your current irrigation system, so you don't have to worry about costly upgrades.

No more manual adjustments.

Tired of running home to adjust your sprinkler schedule when it rains unexpectedly? You won't have to do that anymore when you have a rain sensor installed - it does it for you!